You guys, I finally made it to Chicago! Yes, it was my first time, yes it's weird that I haven't been before. I will say, it was so worth the wait!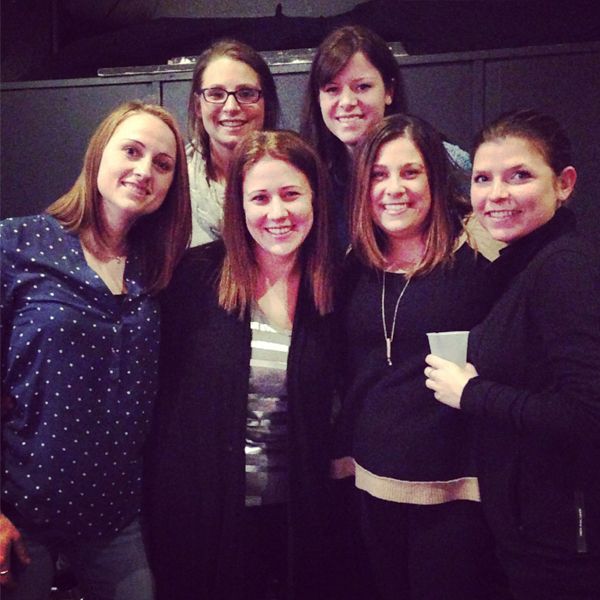 My girl, Erica is from Chicago which simply means that I didn't have to do a thing when it came to planning. This is my favorite way to travel. Anyone want to volunteer to be my personal travel agent?
The point of our trip was to attend a play her father was in. It's a fundraiser for a local theater, where amateurs raise money and buy their parts in the play. Cool concept, right? Ok, so you have an image in your head of how this went down and it's terrible right? The truth is, the play was actually really good! The play only took a few hours out of our weekend, so let's talk about what else we did shall we?
My new favorite place on earth is Eataly! I didn't do much research on Chicago as far as places to eat goes, I just listened to two of my co-workers when they told me Eataly was the place to go. So, I begged the girls to humor me, and we hit up Eataly for dinner on Friday night. I walked through the doors and was immediately in love!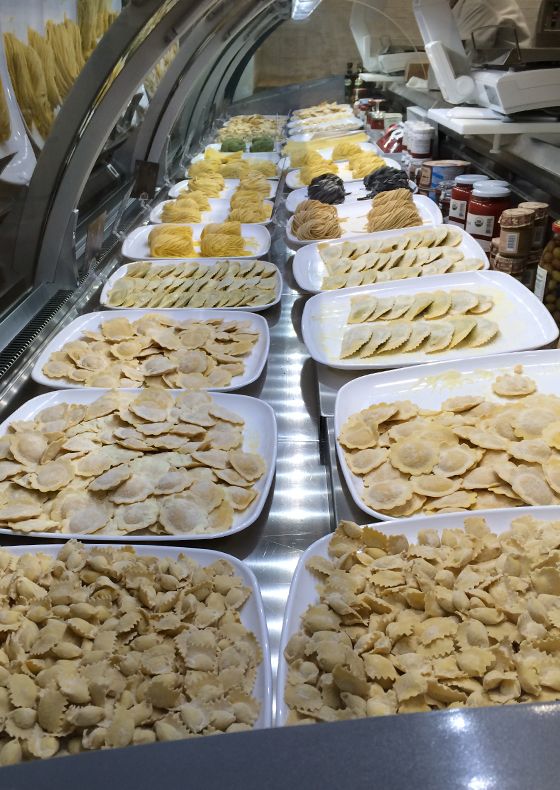 This place has an Italian market on the main floor, a coffee bar, a nutella bar, a dessert bar and a panini bar. I was geeking out over just that floor alone. Then, we went upstairs. There was a meat bar, a cheese bar, a pasta bar, a fish bar, a pizza bar, a beer garden and a wine shop. I was in HEAVEN.
I called Mike and told him I was going to live here. He said "you're moving to Chicago huh?" and I said "No, I'm living IN Eataly!". I wasn't kidding, this place is beyond!
New favorite quote? perhaps.
We ended up going back to Eataly for lunch the next day.
After dinner on Friday night we went to a bar called Hangge Uppe, and ended up spending the remainder of the night there. You know you're having a really good time at a bar when it doesn't even occur to you to leave it!
Saturday was spent on Michigan avenue, we stopped for a drink (and oysters) at NoMi, before we knew it, it was time for dinner at La Gondola, and the play. We rounded out the night at Fatpour Tapworks, hello beer selection! We then hit Joe's on Weed the live music was awesome and the people watching was a gold mine. I love when that happens. On the way home we stopped for classic Chicago pizza and at 3 am we stuffed our faces like that pizza was the only thing we had eaten.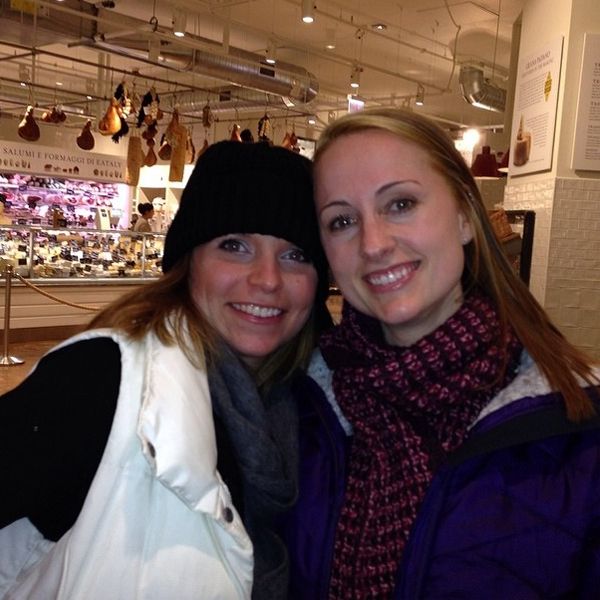 Sunday it was time to leave, but before we did we hit  Jam N' Honey for breakfast. It might be my second favorite place on earth (behind Eataly) because each table has a jar of Nutella on it and they serve up fresh sliced bananas first. Oh yea baby, it was the perfect way to end the weekend.
Brit, let's go in the spring!