So, cranberry sauce is a Thanksgiving tradition. Some people like it from a can with ridges, others like chunky, some like it smooth. Personally, I like it fresh and boozy. This recipe is a twist on the… usual.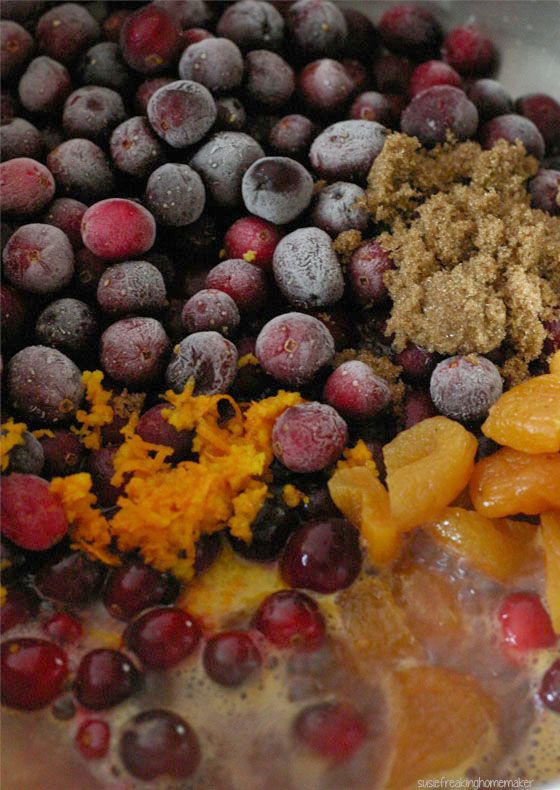 I've been running this food blog for over three years, and the photo above marks my favorite photo yet. Beautiful, right? It has been the background on my computer for weeks.
I spent last weekend in Red Lodge, Montana. Every time I am there, I tell Mike I never want to leave, and I mean it. Then I start missing my dog and before I know it I'm anxious to go home. It's funny how that tiny 20 pound thing stole our hearts just a few days after we brought her home. More on Red Lodge later this week.
Back to the matter at hand. Cranberry sauce always seems a bit controversial. You either like it or you hate it. Or you can't have it unless it has ridges and it's from a can. Or you can't stand the idea of anything from a can and you need it fresh. Regardless of where you stand, this recipe is one you should try. It's fresh and boozy and it's just a little bit off the beaten path.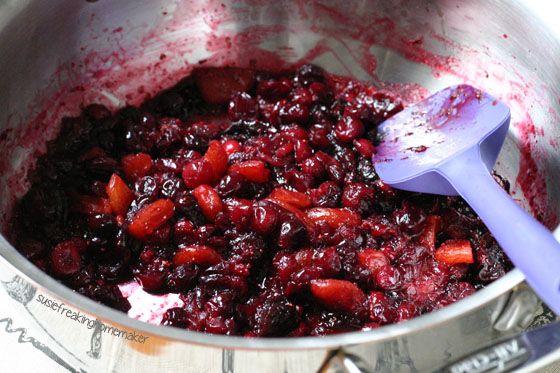 Personally, I think the key to throwing a successful Thanksgiving dinner is to have a few sides pre-made the day before. That way, on Thanksgiving you have fewer stressors, more time to catch up with family, kiss sweet baby cheeks, watch football and drink wine.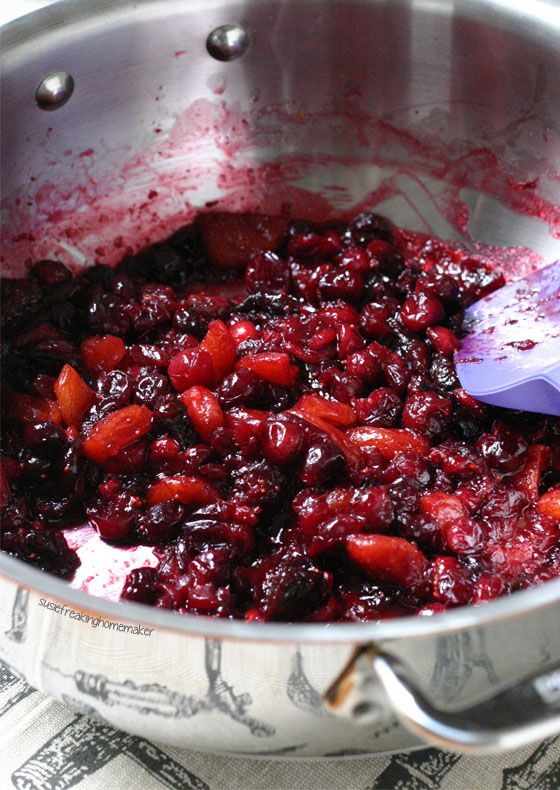 Boozy Cranberry Sauce
yield: 6-8 SERVINGS
prep time: 10 MINUTES
cook time: 20 MINUTES
total time: 30 MINUTES
Ingredients:
2 (12oz.) bags of cranberries
1/3 cup of orange juice
1/2 cup of dried apricots, cut in half
1/2 cup of dried plums, cut in half
1/3 cup of brown sugar
2 tablespoons white sugar
1 teaspoon cinnamon
1 pinch cloves
1 pinch nutmeg
3 teaspoons fresh orange zest
1/4 cup of brandy, optional
Directions:
Dump all of your ingredients into a medium saucepan and bring to a simmer until all of the cranberries burst and the mixture thickens. Add more orange juice or water if necessary. Stir frequently.
Store in an air tight container and serve cold.
Notes:
Add a few sliced almonds if you're in the mood.